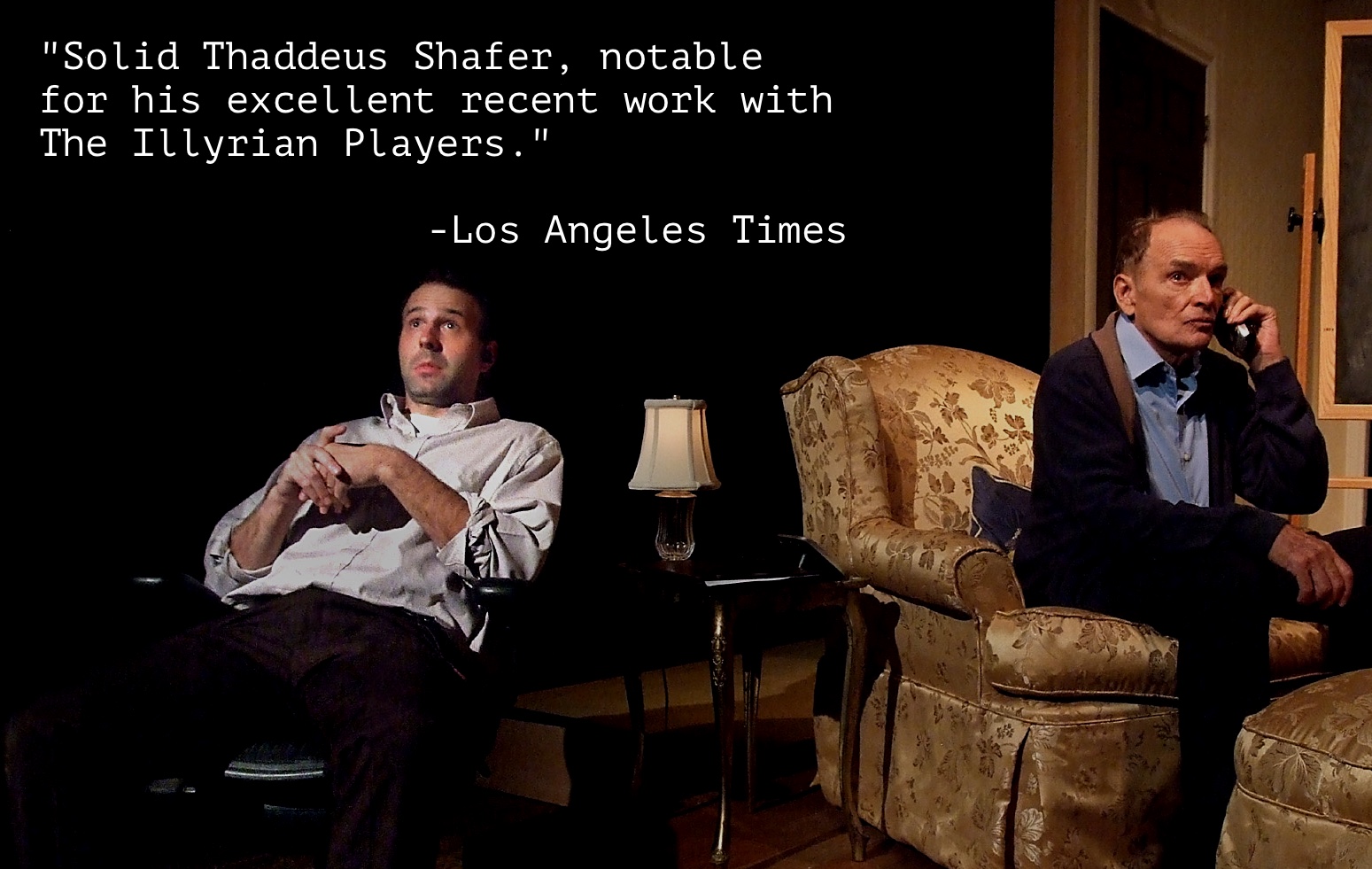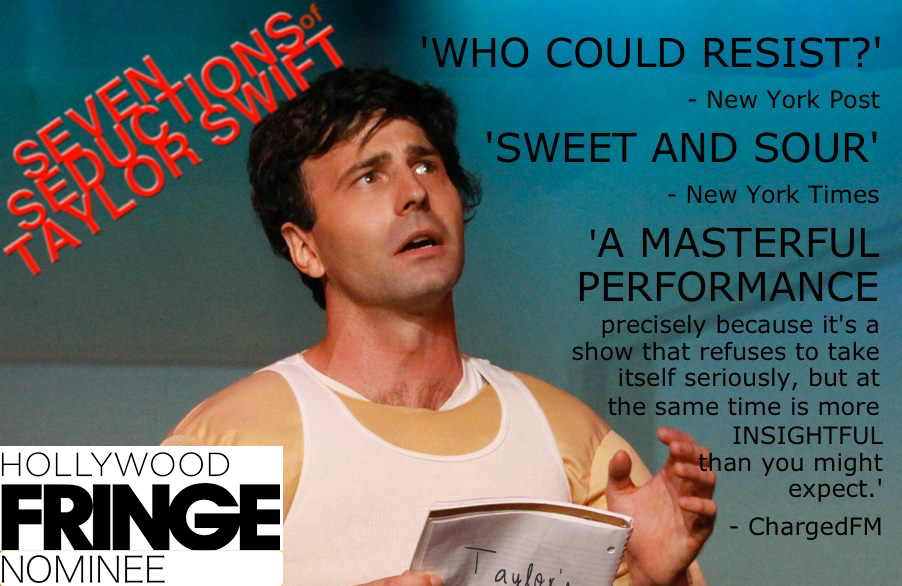 as Dr. Duchenne in "Lunatics & Actors"
"The charismatic Thaddeus Shafer commands the stage as Dr. Duchenne as he alternately charms the audience and controls his three straight-jacketed Lunatics." Broadway World Review
"Thaddeus Shafer as Dr. Duchenne presides over his subjects and the audience alike with a quick wit and eloquent charm." Drunk Monkeys Review
as Clyde in "Hot 'N' Throbbing"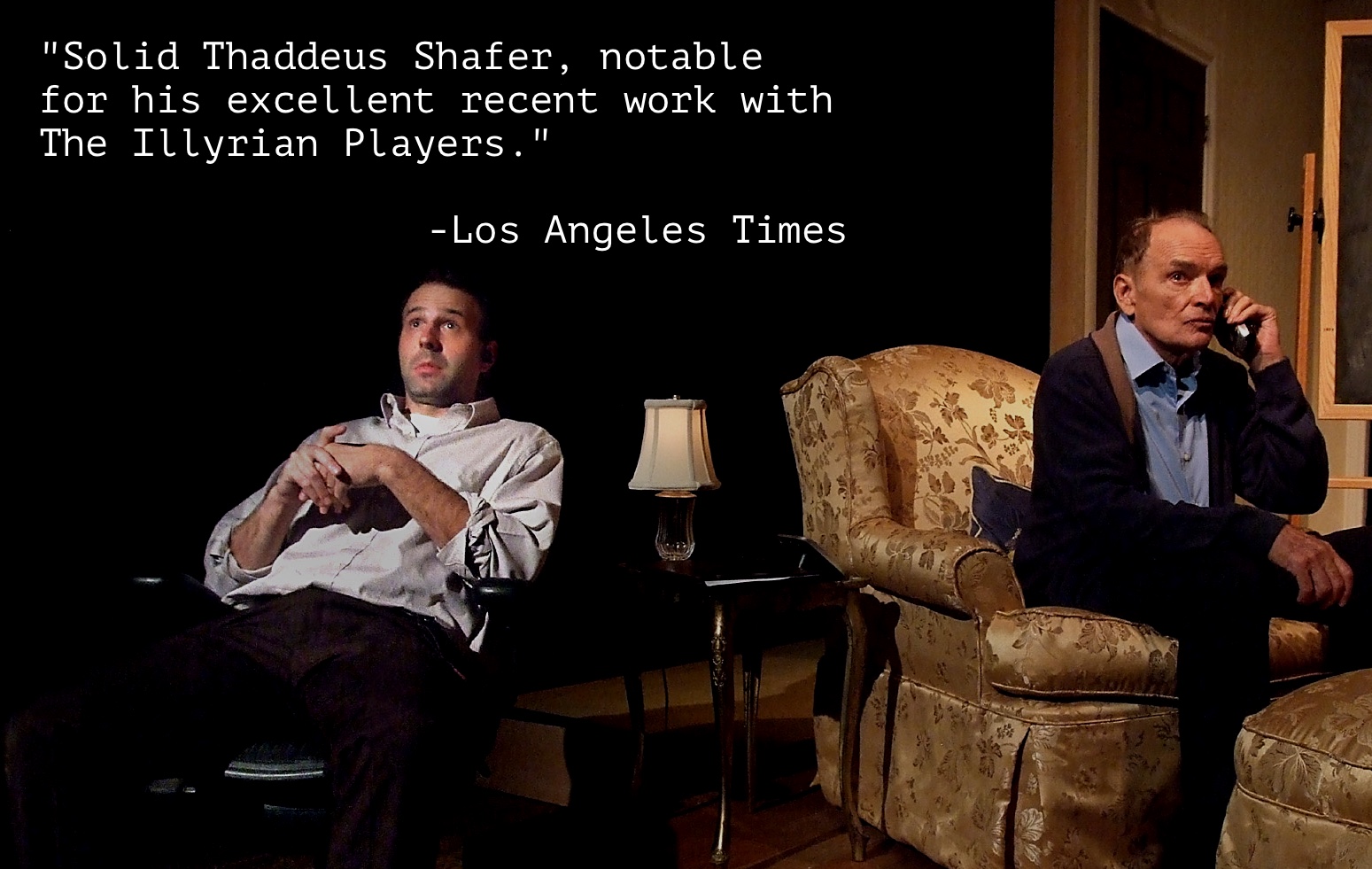 as Dr. Yablonsky in "Off the Kings Road"
as Ray in "What of the Night"
Ovation nominated for Best Acting Ensemble of a Play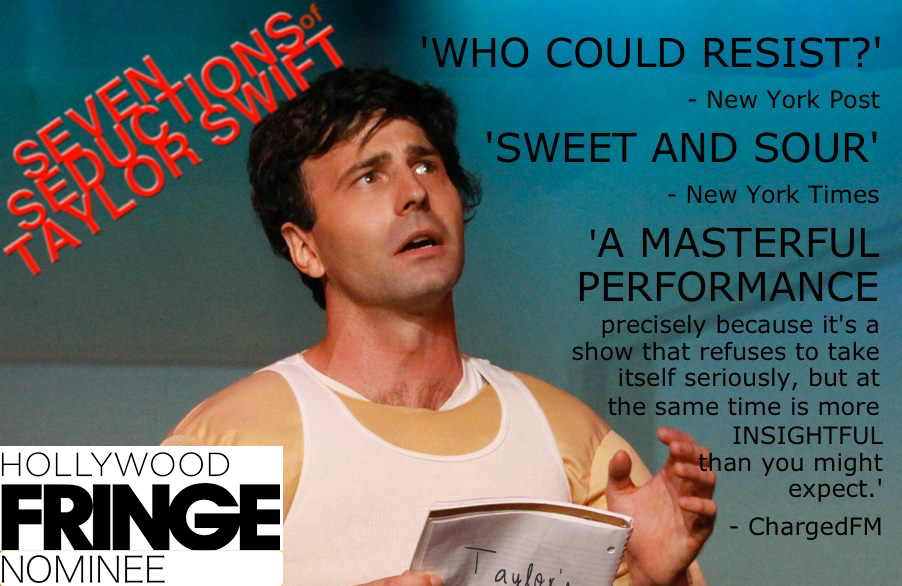 As Taylor Swift's Exes in "Seven Seductions of Taylor Swift"
Nominated for Best Solo Performance - Hollywood Fringe
directed by Amin El Gamal
as Peck in "How I Learned to Drive"
*Nominated for Stage Raw Award for Best Performance by an Actor in a Leading Role.
as Lord Blackberry in "Lord Blackberry's Apocalypse"