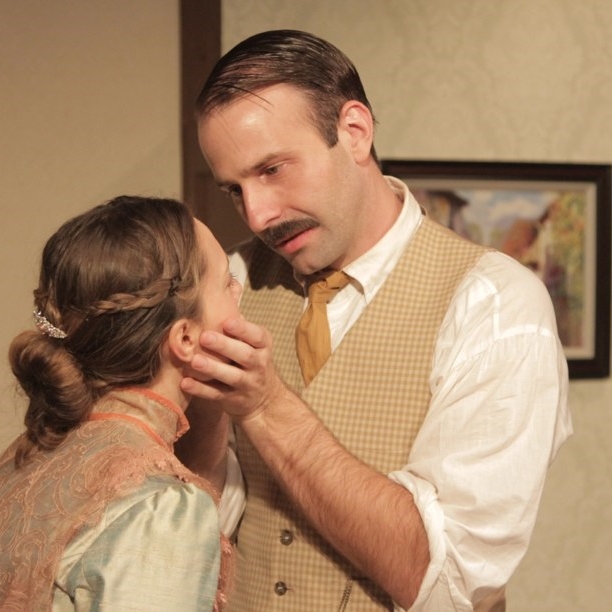 E(levator)
part of the ABC Project
dir. Annie Lesser
New Coast Power
Big Little Lies Immersive Theatre Piece
HBO Films
Around the World in 80 Days
directed by Allison Bibicoff
Matrix Theatre
Lunatics & Actors
directed by Jeremy Aluma - Four Clowns
"The charismatic Thaddeus Shafer commands the stage as Dr. Duchenne du Boulogne as he alternately charms the audience and controls his three straightjacketed Lunatics."
- Broadway World
Hot 'N' Throbbing
directed by Carly D. Weckstein - Illyrian Players in association w Watts Village Theater Company
"Among the ensemble Thaddeus Shafer as Charlene's violent alcoholic husband Clyde shines through."
- STAGE RAW
"Focused, often funny, finally horrible and heartbreaking. It's not easy to be part of this moden -- and, alas, timeless -- tragedy. But it's worth it. If we don't do this with our theatre, what are we doing?
- THEATRE GHOST
Off the Kings Road
directed by Amy Madigan - The Odyssey
"Solid Thaddeus Shafer, notable for his excellent recent work with the Illyrian Players."
-LOS ANGELES TIMES
What of the Night
*Nominated for Best Performance by an Ensemble, Ovation Awards
directed by Caitlin Hart - The Vagrancy
"As Ray, Shafer is electric, with a chilling sexuality built on palpable despair."
-STAGE RAW
Seven Seductions of Taylor Swift
*Nominated for Best Solo Performance, Hollywood Fringe Festival
dir. Amin El Gamal
New York International Fringe Festival
Hollywood Fringe Festival
"Who could resist?"
-NEW YORK POST
"Sweet & sour."
-NEW YORK TIMES
"It is a masterful performance precisely because it's a show that refuses to take itself seriously, but at the same time is more insightful than you might expect."
-CHARGED.FM
"While Shafer has built a name for pursuing more serious roles... he excels within this laugh-inducing comedy"
-THEATRE IS EASY
How I Learned to Drive
*Nominated for Best Performance by an Actor in a Leading Role, Stage Raw Awards.
dir. Carly Weckstein
Illyrian Players
"Weckstein's staging is firmly founded on the remarkable talents of Shafer, whose knife-edged portrayal of Peck strikes a profoundly unsettling balance between sympathetic compassion, and the hint of something "off" just beneath the surface."
-STAGE RAW
"He delicately crafts a man who has barely survived... Shafer always shows us, subtly, that Peck's genuine love and his specious assurances deceive him ... By the end, he has taken us far from easy judgment and socially approved hatred to a much different, more painful place."
-THEATRE GHOST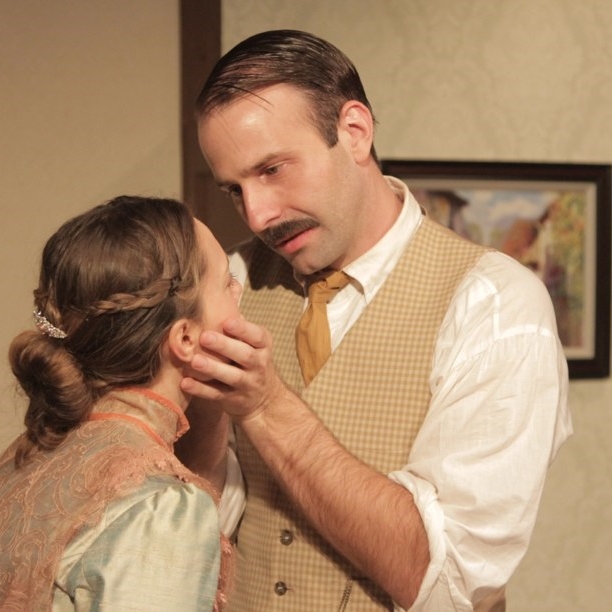 In the Next Room, or The Vibrator Play
dir. Alexis Jacknow
Theatre Union
Taming of the Shrew
dir. Carly Weckstein
Illyrian Players
Lord Blackberry's Apocalypse
dir. Caitlin Bower
Illyrian Players
"lead by Shafer's tortured, riveting performance."
-LA WEEKLY
Cloud 9
dir. Carly Weckstein
Illyrian Players
"pitch-perfect ensemble... delivers both the play's riotous burlesque and its potent poignancy with equal aplomb."
-LA WEEKLY